Wireless Internet Services
We now offer Wireless Internet Services!
After seeing the struggle many have had just getting connected to the Internet we wanted to provide a solution that is both reliable and cost effective. We see every day the lack of connectivity throughout Virginia but especially in Fauquier County. After months of hard work and negotiations and through various partnerships we have found the solution to bridge the gap. Not only can we provide primary connections to the internet but we can also provide customers with an existing internet connection a backup solution so while your neighbors might be in the dark, you will remain connected.
The first few months (July-October) we are going to take things nice and slow, this is to allow us to provide the same customer service experience that all our other products and services have. Our number one goal is to ensure you are properly supported and that you will see our customer service exceeds your expectations. The other reason is so we  can properly analyze the data consumption to adjust our plans, keeping them competitive as well as provide the speed and data volume necessary for all customers.
Our solution pairs a Cradlepoint device with leading cellular providers that we can remotely support cutting down on support times as well as costs. We have thoroughly tested the solution all over Fauquier County, VA in creeks, in valleys, wooded areas, and beyond with impressive results.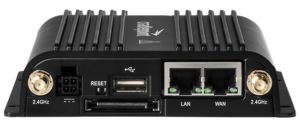 For the first few months we are offering one connection package and one device. Our starter package includes a IBR600C Cradlepoint device and runs up to ~20mbps download ~5mbps upload that caps at 10GB data. After your monthly data cap is exhausted your service may be subject to slower speeds, you will be able to purchase additional data which can span over two months in addition to your monthly data allowance. We do not block any type of content however, keep in mind streaming movies and downloading large files will consume your data much faster than normal browsing of the internet, checking e-mail, social networking, etc. After the first few months, after we gather information and feedback, we will offer higher tier packages and additional devices. We currently are not requiring any contract commitments and will be offering the service on a month-to-month basis for subscribers. We are attempting to be very flexible over the first few months while we adjust our plans and data allowances to suit the needs of most of our customers.
We want you to demo our solution before you buy into it. This way we set the expectations all the way around and you can make an informed decision if this is the right solution for you. If the demo goes well we are currently aiming for a max of 3-days from signing to connected.
Ready to schedule a demo of the service?
Services are governed by our Terms of Service and Privacy Policy.
Actual network speeds depend upon device characteristics, network, network availability and coverage levels, tasks, file characteristics, applications and other factors. Performance may be impacted by transmission limitations, terrain, in-building/in-vehicle use and capacity constraints. Streaming and downloading large files can consume data more quickly. Scheduling offsite and/or pausing software and OS updates may be recommended to lower data consumption.
Hardware specs above show what the Cradlepoint IBR600C Router device is capable of but is not an indication of the service level purchased as plans may vary.

STANDARD ONE YEAR MANUFACTURER WARRANTY: The manufacturer warrants this product to be free from defects in workmanship and materials, under normal use and conditions, for a period of one (1) year for the original invoice date. Shipping and handling fees are to be paid for by the customer. Warranty does not cover antennas or additional accessories. Additional antennas and other accessories can be purchased separately. Contact your sales representative for special ordering instructions such as vehicle power adapters, mounts, etc.

Coverage Map